Mono No Aware: the Pathos of Things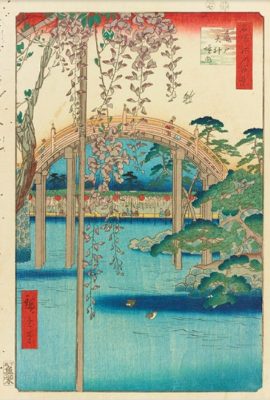 The term Mono no aware comes from the Heian period in classical Japanese history from 794 AD to 1185. The height of Buddhism, Taoism, and other Chinese influences on Japanese culture, the Heian period was also the peak of the Japanese imperial court which was noted for its art. The term is meant to focus awareness on the impermanence of all beauty. Included in that awareness is the bitter-sweet experience of a quiet sadness at the inevitable passing of all things, and also a heightened appreciation of the inherent beauty of each. Ultimately, the term refers beyond both beauty and art to the nature of life itself; at once to transience and the coincident pathos that it must be so, and at the same time a profound appreciation of the opportunity to be a witness to the wonder of life. It encourages the witnesser to appreciate each moment before it is gone forever.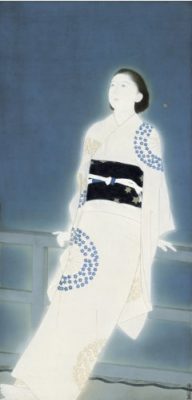 Evidence of the continued influence of Mono no aware in modern-day Japanese art and literature can be found in manga art and anime, as well as their fiction and film. Perhaps the most well-known example is the enduring national love of the cherry tree whose beautiful blossoms stay on the branch only a week or so before falling to the ground. The continued pervasiveness of the influence informs that the Mono no aware sensibility extends deep into the Japanese culture as a whole. The term, which underscores the of the passage of time, and the choice to embrace rather than rally against the inevitable, is illustrative of a quiet Japanese cultural strength born of ancient wisdom.
【もののあはれ・物の哀れ】無常観的な哀愁

日本の美的理念の一つである「もののあはれ」の発祥は、
平安時代(794年~1185年)に遡ります。
その頃、仏教や道教、その他の中国文化からの影響が多くありました。
また、平安時代は宮廷の貴族文化の絶頂期でもあり、
その高い芸術性で注目を集めていました。

この理念は、美しさの無常さ(永遠でないさま)に
意識を向けることを意味しています。

全てのものが避けて通れない、時間の経過がもたらす
静かな悲しみと甘くて苦い経験を認識し、
それぞれが持つ固有の美しさを高く評価することを意味しています。

「もののあはれ」は、美と芸術を超越し、
最終的には生命そのものの価値観に影響を与えた思想なのです。
そして同時に、人生というミステリーを味わう機会に恵まれたことへの
深い感謝を表し、永遠に消え去る前の一瞬一瞬に、
感謝することを促しているのです。

現代の日本で、この文学的・美的理念は、マンガアートやアニメ、
そしてフィクション映画などにも引き続がれていますが、

おそらく最もよく象徴されている例は、
桜が根強く愛されているということでしょう。
桜の花は、わずか1週間で散ってしまうにも関わらず、
人々は満開の桜を愛しみ、
それと同時に、散りゆく瞬間のはかなさにも心惹かれているのです。
これが、「もののあはれ」の理念が、
日本文化全体に深く浸透しているという証となるでしょう。

時間の経過を強く感じながらも、
避けられないものに抗うのではなく
受け入れることを選択することは、

古代文化から生まれた知恵だと言え、日本文化の概念において
静かな力を表しているのです。
Japanese artist in the United States. Tamao Nakayama was born and raised in Tokyo, Japan, and moved to the U.S. when she was 25 years old. She is still deeply influenced by the Japanese aesthetic, and the belief that 'less is more'. She is a minimalist abstract artist. She paints and sculpts.